Women in data & analytics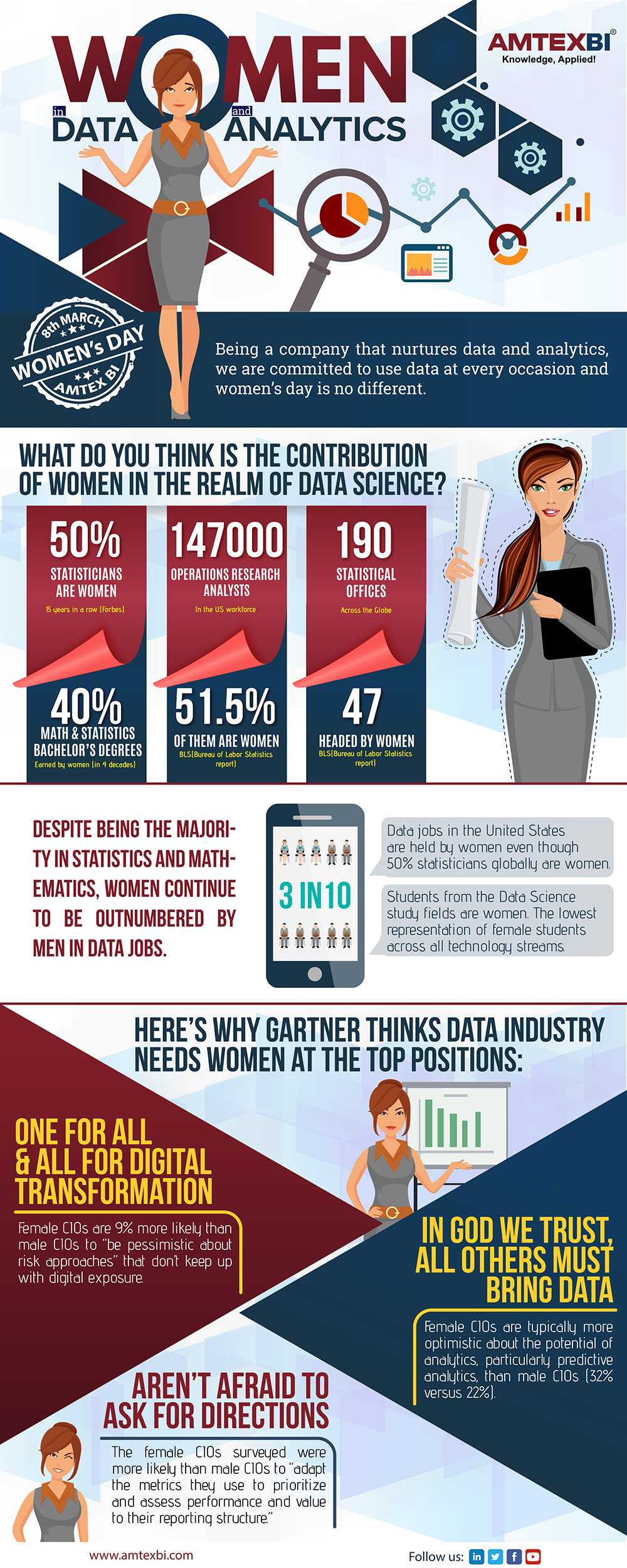 Being a company that nurtures data and analytics, we are committed to use data at every occasion and women's day is not different.
Women are a rare specimen in data and analytics and here are some facts that support this statement
Around 50% of all the statisticians are women, and this has been true for at least 15 years. (Forbes)
BLS (Bureau of Labor Statistics) reports that 147,000 operations research analysts are in the US workforce, and 51.5% of them are women. 
Women have earned more than 40% of math and statistics bachelor's degrees throughout the past 4 decades.
Women statisticians are influential in many countries – 47 of the world's 190 statistical offices are headed by women.
However, despite being the majority in statistics and mathematics, women are still outnumbered by men in data jobs, the facts that support the statement are
 Women hold only about 26% of data jobs in the United States. (Forbes)
Off all the technical education fields we studied, data science had the lowest representation of female students, at just 35.3%.
Gartner supports the fact that data industry needs women at the top positions
Female CIOs are 9% more likely than male CIOs to"be pessimistic about risk approaches" that don't keep up with digitalexposure.
Female CIOs are typically more optimistic about the potential of analytics, particularly predictive analytics, than male CIOs(32% versus 22%).
The female CIOs surveyed were more likely than male CIOs to "adapt the metrics they use to prioritize and assess performance and value to their reporting structure."
Share post: