5 Quotes and Musings: Mothers Vs Data & Analytics

As god-fearing (scratch that… mom-fearing) data nerds, we've decided to pay a tribute to our mothers by pitting them against popular and trending data and analytics contenders! Moms will win – no doubt about that. But not because we're biased – purely because when it comes to  raising their children, mothers have nailed embedded analytics, data driven insights, predictive analytics, data retrieval speeds, parallel processing, Big Data – you name it! You'll see how. We hope you will enjoy reading this as much as we enjoyed writing this.
1. Mother Vs Cloud
She's a gift from heaven and her brain can beat cloud storage. A mom's brain stores terabytes of data and is an epic example of data searchability! She's got it all sorted out – see why metadata is important? Your socks, dad's socks, car keys, favorite meals by personas, and THOSE documents that you've been looking for all over the world. Her indexes work so quick – she tells you they're in your wardrobe, on the third shelf to right of that dusty box where you keep useless little stuff!
2. Mother Vs Big Data
Did you know moms have Big Data inbuilt? They don't need no #Python to tell apart your snakey friends from the ones that have the #Spark! No matter which #Hive you hide in, she can sense when you're in trouble. She doesn't need no connectors to do the math of your expenses & she's got multifarious sources of data. Her #throughput and #MPP can beat #HDFS – it takes her about 2 seconds to remind you of all the reasons you're not worthy of the next GTA release.
3. Mother Vs Predictive Analytics
Data driven decisions and predictive analytics are the real deal for all Mothers. It's not just about crunching the numbers. Moms have a passion for making sense of data, translating them into facts (ahem.. mostly?), drawing conclusions (always), applying classification/regression models and deriving intelligent decisions – POUR A JUG OF WATER OVER YOUR HEAD, because the next "extra" 5 mins of sleep will make you miss the bus.
Predictive. Analytics. Nailed!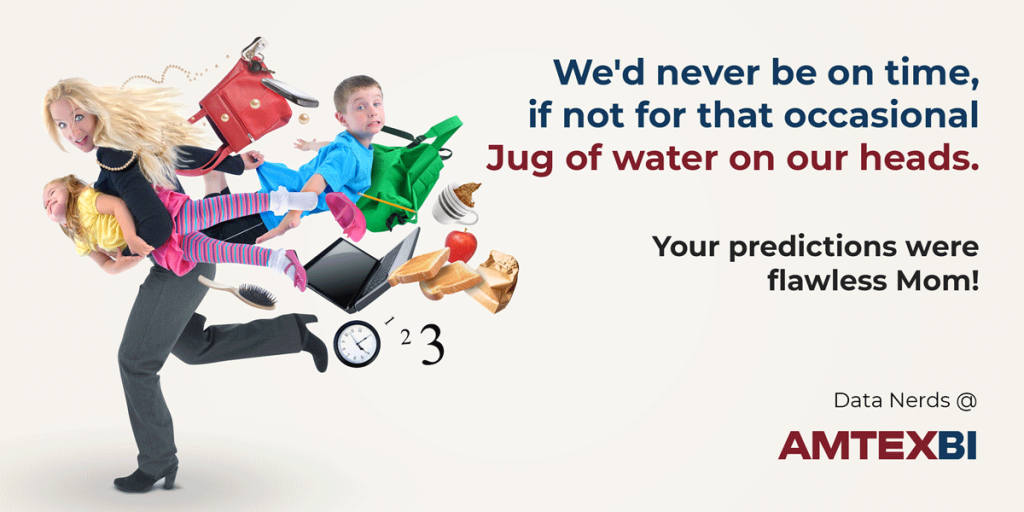 4. Mother Vs Trend Forecasting
If you were a child of the 90s, do you look at your childhood pictures and cringe? Why did mom dress me like that? Mothers have inbuilt #trend #forecasting which is eons ahead of its time! Do you remember Lady Gaga's oversized pink and blue dress? Just be thankful she didn't go that far into trend forecasting.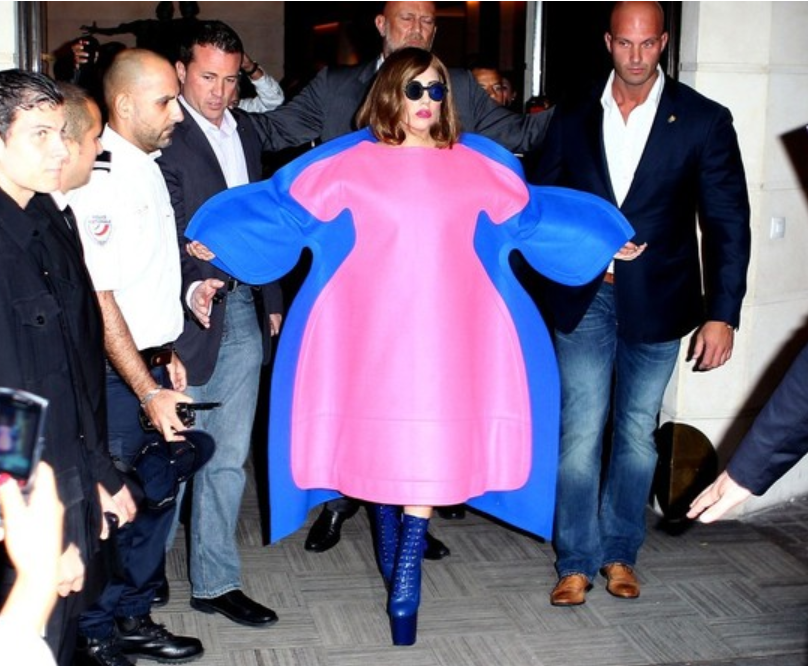 5. Mother Vs Analytics Strategy
If there was ever an organization that could portray 100% alignment of business outcomes with Data and Analytics Strategy – it would be none other than motherhood. Her mind swiftly organizes and employs chaotic data to align with her parenting goals. As an established business, have you tread the path of granular data to game-changing decisions? Here's a Mom example: know the movie "The Blind Side"? The mom we're quoting is not Leigh Anne Tuohy. Go check out how Quinton Aaron went from being a Security Guard to playing his first-ever lead role in an Oscar-winning movie! Now that's Motherhood's strategic decision-making nailed!
This goes out to all the wonderful mothers out there.
Love,
Data Nerds
Amtex BI
Share post: