2018 Vs 2019 Gartner's Magic Quadrant of Analytics & BI Platforms

Did you know? Gartner's magic quadrant of Analytics and BI platforms is the most popular and downloaded document from Gartner's website.  Modern BI and analytics platforms are offering various differentiating features, and have became an imperative part of every organization. Seeing the demand of these BI tools and the features they offer, Gartner composes the magic quadrant annually that helps classify various players in the market as Leaders, Visionaries, Niche Players and Challengers.
Today, companies are judged on the ability to turn complex data into actionable insights using BI solutions that scale across the organization.
Those who continue to lead the BI market offer simple, agile and innovative tools that support analytic workflow capabilities.
If we compare the Gartner's Magic quadrant of 2018 to 2019, here's what we can see
2018: The leader quadrant has three players, Microsoft, Qlik and Tableau. MicroStrategy is the sole company to be enjoy the challengers' quadrant all by itself. IBM is into visionaries. Almost 50% of the contenders lie in the Niche Players' quadrant while just 3 tools make it to Leaders. Let's see how the equation changes in 2019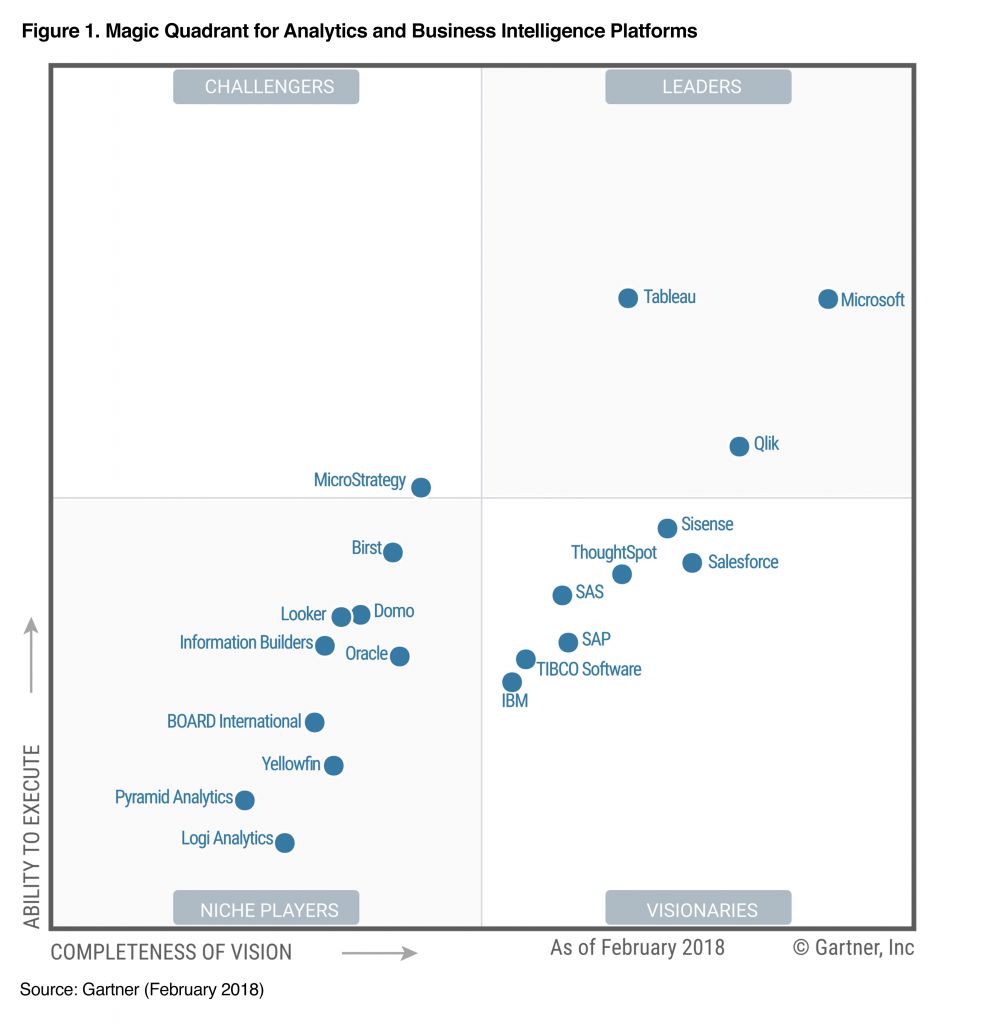 2019: In the latest Gartner's evaluations there is one tool that has made the transition from being a Visionary to a Leader – and that is none other than ThoughtSpot. The company debuted in the Gartner's quadrant in 2017 and marks the fastest entry into the leader's quadrant in 2019. Being the youngest company to be labeled as a leader in the Gartner's BI and analytics MQ, can ThoughtSpot be expected to beat Microsoft? Do you think ThoughtSpot ticks all the right boxes in addressing the BI needs of an Enterprise?
MicroStrategy continues to be the sole challenger in the BI& analytics market, while IBM took a back seat and joined the niche players quadrant this year. TIBCO has considerably progressed towards the leaders'quadrant but has somehow not entered it yet. The same applies to Salesforce and Sisense – would they make it next year?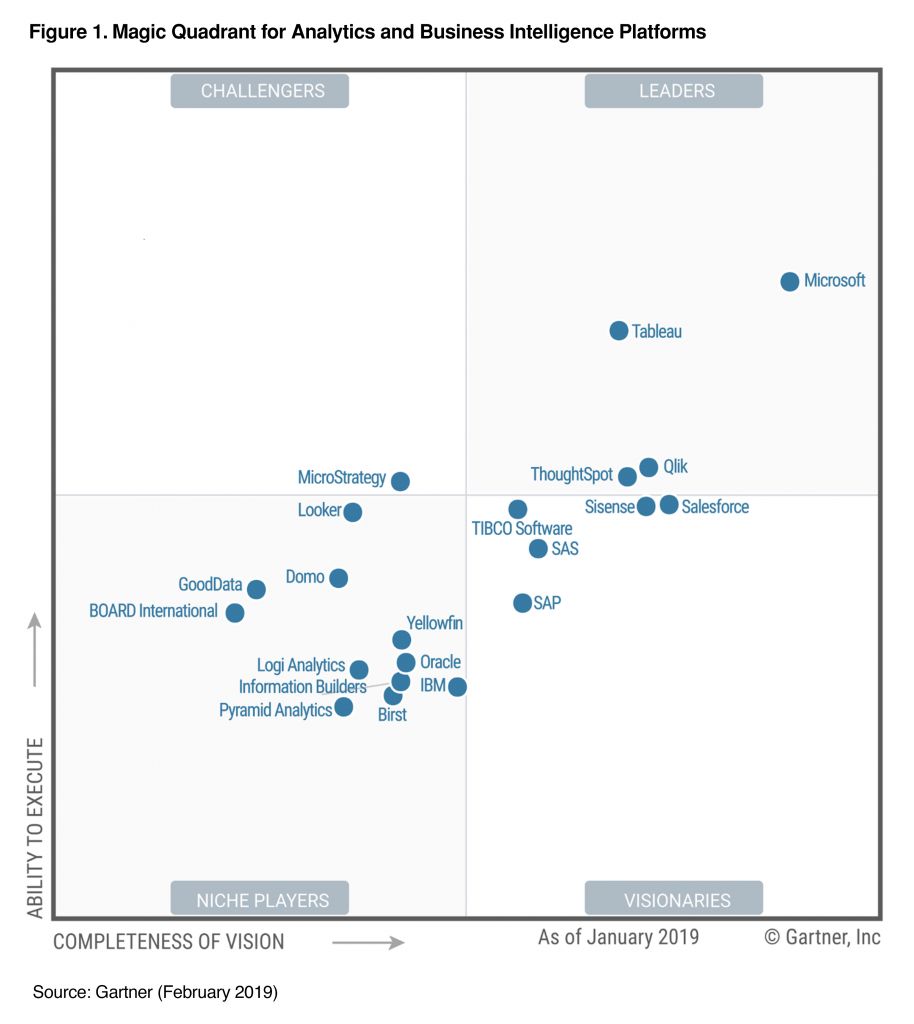 Comparing these two years, significantly explains the volatility of the BI market. Big companies do not have an added advantage anymore and new players are entering this business bringing in bright ways to get actionable insights. We are quite excited to see what will be presented next year because much has changed in 10 years – watch our Gartner MQ 10-year challenge. Also, check out what are the differentiating factors in 2019 for BI and Analytics tools here.
Share post: